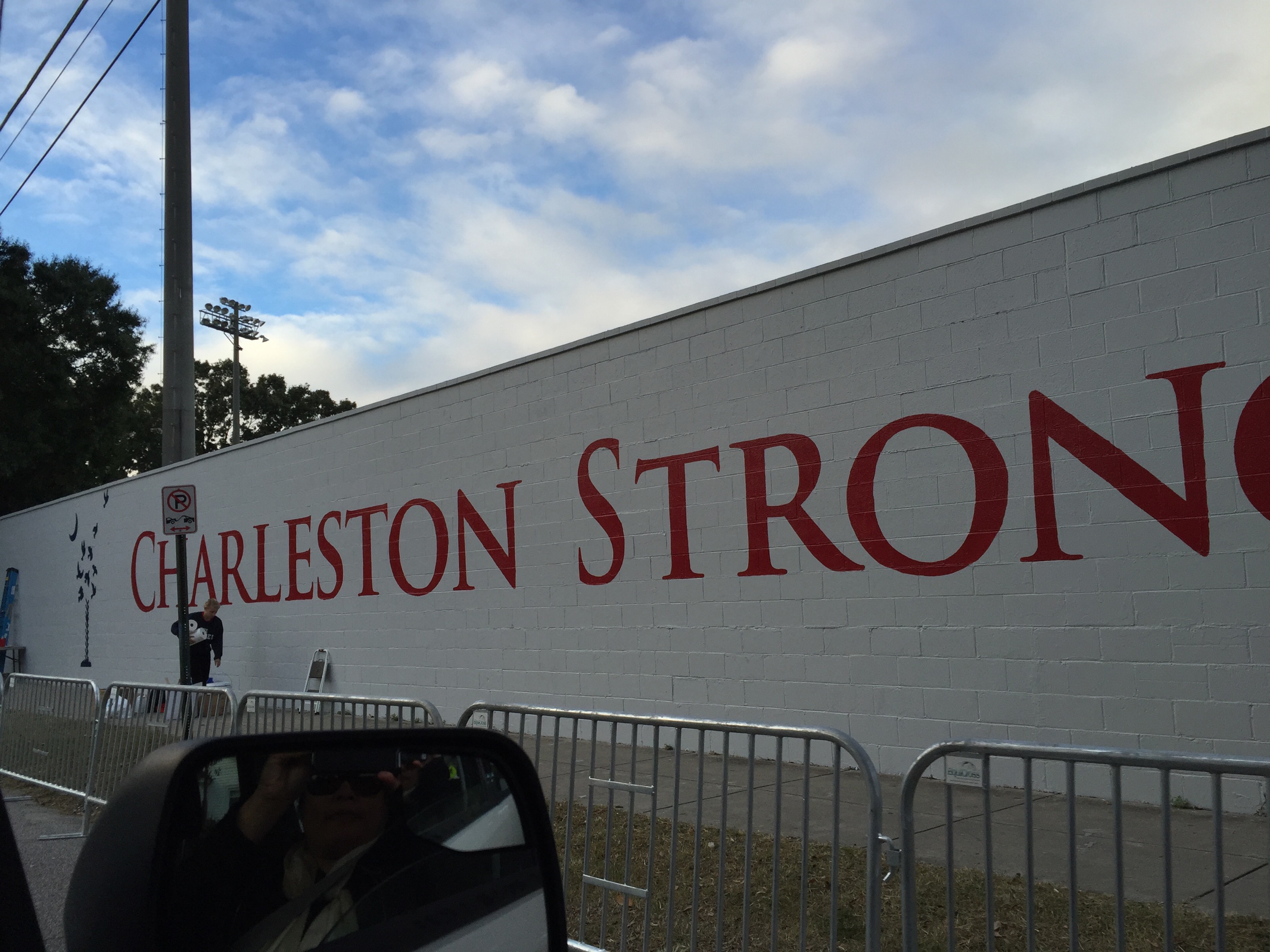 If you're free Wednesday [October 21] and want to contribute creatively, here's a community and unity project to remember the nine Emmanuel AME church members that passed away in June. The project is painting your own doves around the Gil Shuler "We Shall Overcome" [9 Doves] mural and the words Charleston Strong.
Painting times start Wednesday after 3:30 pm, Friday from 9 a.m. – noon, and Sunday from 1-4 p.m. There is a special ceremony with Mayor Joe Riley Wednesday morning at 10:30 a.m. Riley and Senator Marlon Kimpson will stencil the first doves.
Here's a Facebook event with more information.